BBNaija 2019: Tacha is arrogant, I think She Is Using 70% Juju And 30% Financial Backup To extend Herself In The House – Tuoyo Reveal ( Video)
BBNaija 2019: Tacha is arrogant, I think She Is Using 70% Juju And 30% Financial To extend Herself In The House – Tuoyo Reveal ( Video)
Tuoyo Reveal In A Video That Tacha Is Using 70% Juju And 30% Financial  To extend Herself In The House

– Tuoyo, BBNaija 2019 contestant who has been evicted from the show, recently shared his opinion about Tacha's personality
– In an interview, he called Tacha an arrogant, proud lady
– The former housemate also said that he thinks Tacha is using 'juju' in the house in order to extend her stay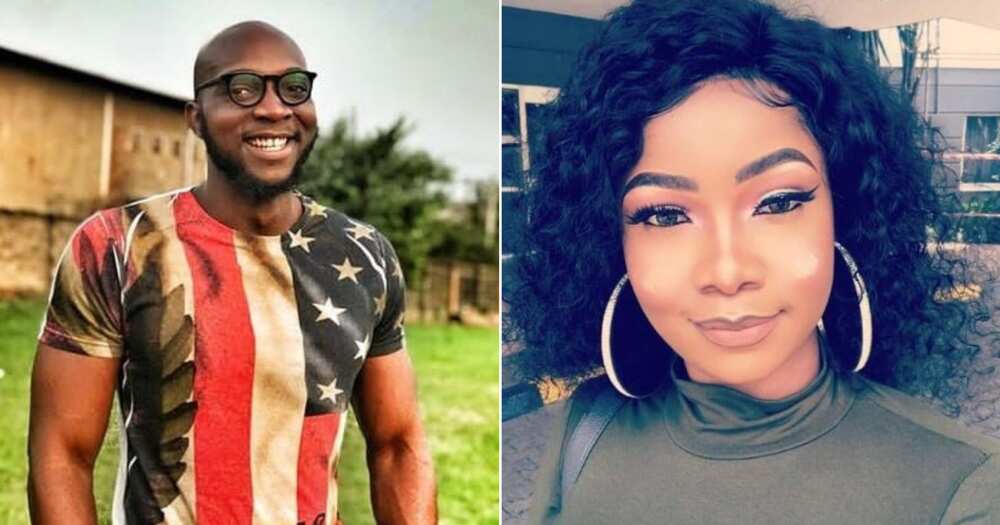 Recently, former BBNaija 2019 contestant Tuoyo gave his thoughts on Tacha in an interview. He tagged the 23-year-old Port-Harcourt based lady as an arrogant woman who thinks she is confident but who is actually proud.
Also Read: BBNaija 2019:- See Photos Of Nigerian Lady Who Tattoos Tacha's Name On Her Chest (Videos & Photos)
Tuoyo also waded into the controversy about whether or not Tacha is using fetish charms in the house. He said that, for him, he would like to think that she has both 'spiritual and financial backup'.
According to Tuoyo, Tacha's behaviour in the house proves that she has a support system which she believes will extend her stay in the house.
Tuoyo further broke this down by saying that she might be using 70% worth of 'juju' and 30% financial backup to secure her stay in the house.
Watch The Video Below:
Related Post :